Marketing Solutions Group

MARKETING SOLUTIONS GROUP
NEVER MISS ANOTHER CUSTOMER
Get more leads through your website with a
robot-powered chat service that dramatically increases engagement and converts new customers.
Get a Custom Messenger Chat
THE FACEBOOK MESSENGER FUNNEL
With a Facebook Messenger Funnel, it's possible to attract cold audiences, convert the warm audiences, and close deals with leads all-around. All while keeping everyone coming back to your business for more.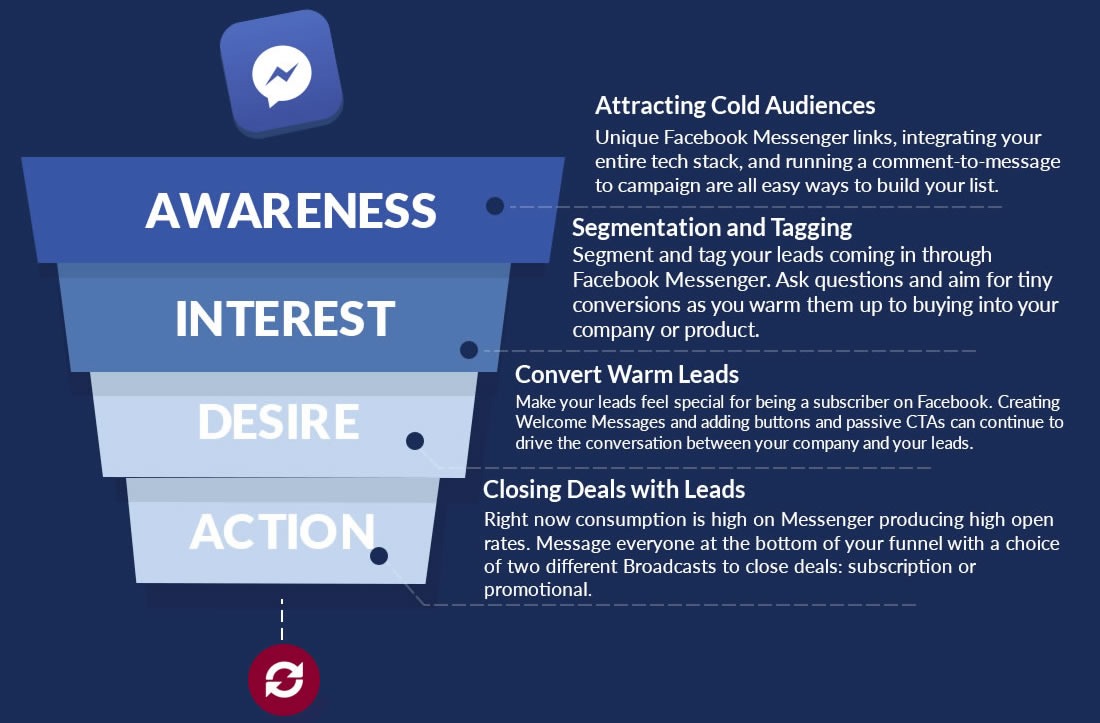 When leads reach the end of your funnel without buying, it's not always because they don't want your product or service. In fact, many don't buy for reasons such as they still have questions and doubts, or they got distracted and forgot. Retarget this group with powerful ads addressing their concerns.
Messenger Marketing Automation That Works 24/7
Local Marketing Chat is like having a
salesperson working for you 24/7.
Put your growth on auto-pilot with our high-converting Messenger Chat Bots that drives prospects to your business 24-hours a day.
Our marketing automation strategies grab the business that come when you are on the phones, during off hours and from people who prefer to chat when they visit your website. Grow your business by working smarter not harder.
Learn More About Our Automated Chat
Online Marketing Done For You
Put Yourself In Front Of More Buyers With High-Converting Automated Chatbot.




Save on labor by automating chat, text and Facebook communication channels.

80-95% chat completion rates vs. 35% for live chat only.

Increased review capture

Source tracking and attribution know what campaigns are working and what's not.
Click Here To Get More Customers With Local Marketing Chat
Get More 5-Star Reviews Through Our Chatbot Reputation Marketing Strategy
Bury Your Competition With An Online Reputation That Steals New Customers
90% of people regularly use online reviews to make shopping decisions. You need to give customers a reason to choose you over your competitors.

We'll help you get more reviews, manage the bad ones, and market your 5-star reputation to send customers flocking to your door.
Learn How To Get 5 Star Reviews
Connect With Your Target Market And Generate Business With Social Media




Connect with your ideal customer 24/7 on their computer or smartphone with attention-grabbing social media posts.

Our proven messenger chat strategies can help you attract new customers, engage your current ones and be sure your business stays on your customers' minds.
We Want Our Own Chat on Facebook Messenger
Change The Way Your Customers Interact With Your Business And
Raise Your Conversions At Least 200%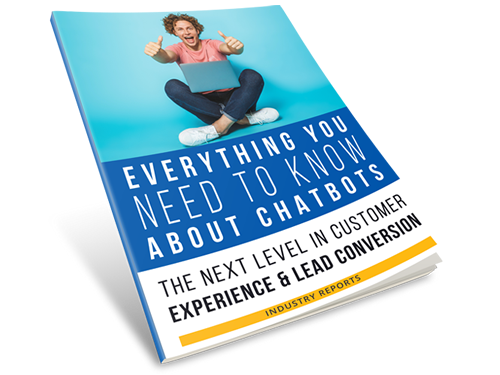 ✓

Learn How To Automate Your Customer Service
✓
Discover How To Convert More
Customers Instantly
✓

Discover How To Make 500 New Sales...
100% On Autopilot
✓

Turn Website Visitors Into New Customers
While You Sleep
We Hate Spam And Promise To Keep Your Email Address Safe
24 Jobs Generated in First Month:
Click Here To See More ​Case Studies of Local Businesses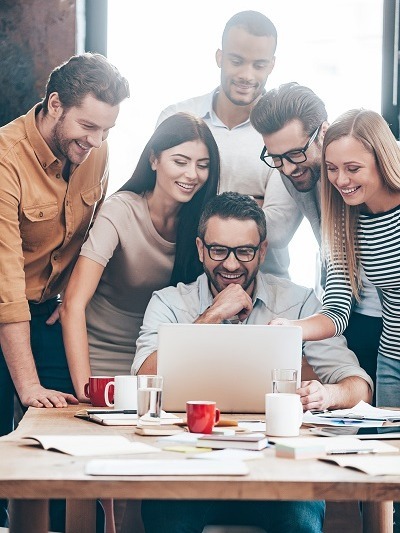 Don't Fall For These Chatbot Myths:
Chatbots are only for big companies.
The assumption that chatbots are only for large companies is completely false. Most of our clients have less than 20 employees and are doing quite well with a chatbot on their website. Chatbots are an enhanced avenue that can streamline operations, increase sales and even generate good reviews.
Chatbots are expensive.
A chatbot that does a good job does not have to be expensive. In fact, chatbots help you retain customers and increase your ROI, they provide service and sales 24/7 and allow businesses to scale up their operations without limitations to time and efficiency.
My business is too small for marketing automation.
Almost ANY BUSINESS can benefit from strategies that get the best offer in front of the right customer at the perfect moment. Advances in technology mean that the high-efficiency precision of automated marketing isn't just for giant corporations anymore. Let us show you how it could help grow your sales by up to 300%!
Hear What Clients Like You Are Saying About Us: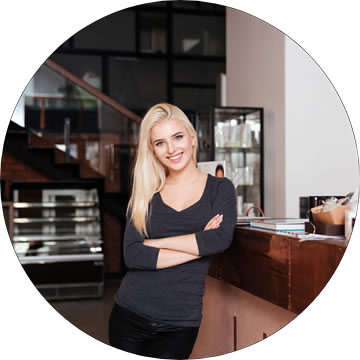 Jennie E.

Dan is a wealth of knowledge when it comes to your online presence, web design, and the importance of client reviews.

.

We Look Forward To Speaking With You
Frequently Asked Questions
Can I Jump on the Chat Live?
When a chat starts, you can enable desktop notifications so you have the opportunity to jump into the conversation. We recently have added sound notifications as well so you can enable a sound bite to play every time a chat starts as well.


How Does Local Marketing Chat Help Get 5 Star Reviews?
The best way to get 5 star reviews is to ask for them! Too often, only frustrated customers leave reviews. Our Chat Services help businesses get
an 18% higher review capture by offering a simple navigation to leave review on the sites you want them to.
How Does Tracking Work?
Manager. We also provide our own internal tracking directly through your dashboard. On your dashboard, you will be able to see how many chats were started vs. completed, # of reviews, # of call clicks, source of the chat origination (I.E. Google, Facebook, Bing), and also UTM URLs if you want to track back to specific campaigns or buttons.
How Does the Bot Work on Texting?
We have the ability to text enable any phone number so your automated Local Marketing Chat conversation can engage customers through text. We still give all of the same features on your account so you still have the ability to jump in and text your customers directly through your Local Marketing Chat account.
Can I Customize the Bot to My Brand?
Yes, on the customize chatbot section on the backend dashboard, you can customize the bot. It only takes a few minutes and our team is willing to help if there are any questions!
Why Is Local Marketing Chat Better Than Live Chat?
Local Marketing Chats is fully automated. This means that you don't have to worry about a company managing the chat for you or you don't have to pay someone to do it. This saves a lot of money. We also see extremely high chat completion rates because of the automation. When someone starts a chat, they end up completing it 85-95% of the time! When you compare this to the 20-30% completion rates of live chat, it's a easy to see why you should use Local Marketing Chat.